December 22nd to January 20th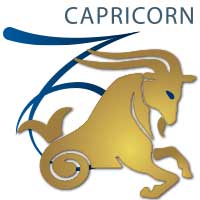 When you are looking at the person who is staying cool and confident under pressure, chances are they are probably a Capricorn. Those born under this sign seem to be graced with an innate steadiness no matter what the upheaval around them.
Capricorn: the traits
Unfortunately, you do have periods where you feel you are all alone because you only have your self to depend on – life's hit you with that one already.
But the reputation for being a gruff goat or a gloomy Gus is just unwarranted. You have an absolutely sparkling sense of humor combined with an excellent and innate sense of timing. People forget that you're normally the one in the group that throws out the sharp, witty one-liner that takes the stress out of the situation succinctly putting the entire group at ease, because you do it so well.
Goats are patient animals (although they can be cantankerous) and have learned the value of time. With Saturn as your ruling planet you could well feel weighted down with the responsibilities of family, spouse, job, career, friends and more! You know what you have to do in most cases you don't even mind doing it! As long as you can see a light beyond the storm you have no problem sticking it out. Here Saturn's long term energy is your ally doing what you need to do. In fact, in many cases it is your sheer determination that gets you through. Yes the Capricorn can tend to frustration and impatience, but if you remain aware of these factors and find something fun or positive to do with that energy you can achieve your goals with serenity.
The sure-footed goat is an animal which is able to climb the highest peaks, knowing how to take advantage of the smallest foothold. Goats are accused of butting heads against an obstruction to shove it out of their path. Normally though, you have been challenged before resorting to such behavior.
You are ambitions with a strong desire for success. It is important to you to achieve and with your steadiness and determination it is rare occurrence for you to fail. Patience is not one of your better virtues, but you can work through it even if it does create some gnashing of teeth.
Conservative on the whole, you are even more so about finances. You understand the simple KISS (Keep It Simple Sweetheart) philosophy and normally apply it to all aspects of your life.
Naturally reserved and sometimes even mistrusting, you are cautious when meeting new people. You feel it prudent to hold back and watch to see if a person's actions and words match before you consider approaching.
Intelligent and sharp-minded you are sometimes accused of being cunning unto a con-artist, maybe not the most deserved of associations though! You are good at grasping the new opportunity when it is presented and are open enough to share with those you love.
Capricorn would do well to capitalize on the best connection for a romantic relationship with either a Taurus or a Virgo. If you like being challenged and are one of those Capricorns who do like to butt heads and those tend to be people of great orative skill, an Aires or Libra will give you the opportunity, but may not end happily. Your opposite sign of Cancer could provide you the attractive home life to provide a strong stable foundation for Capricorn's perchance for public life.
Quick Facts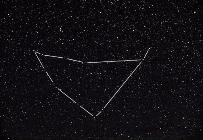 Here's a fact sheet about your sign. It gives a lot of quick answers at a glance. These little tidbits of information regarding your sign can help you understand some of the ways you act and react to situations. For those reading about someone else's sign, these bullet statements can help with everything from choosing an appropriate gift to seeing if someone will fit in with the mix at a social gathering or employment setting.
Sign Name: Capricorn, the Goat

Sign Glyph
Glyph description and meaning:
The ancient symbol for Capricorn was a different animal than the goats that most of us are familiar with today. The Sea-Goat was a mythical creature with the front body of a goat and the curved and entwined tail of a fish. The glyph for this sign is based on the ancient creature featuring the V of the goat's beard, and the curved tail of a fish. The ancient symbology for the glyph is that there are two straight lines which intersect and are connected by a circle and a crescent. This symbol embodied the idea that both energy and passion can strengthen your melding of authority and responsibility.
Ruling Planet:
The God Saturn is not as well known today as some of the other members of the Roman Pantheon. Saturn was the god who ruled over grain, the harvest and growing thereof. A very important God in Roman Society! Hence his name graces one of the great gas giants that shine in our night sky. Saturn was considered the outermost planet of the known solar system until the last century.In astrological terms, those ruled by this sign need to be aware that Saturn is the planet of restriction, limitation and obstacles. Frustration can result if you don't remember that Saturn's energy also relates to personal discipline and practical application.
Placement and Symbology of placement in the Zodiac:
Capricorn is the tenth sign of the Zodiac, ruling over the area of Career and Success. Capricorn starts the cycle of numbers again as a prime number of 1, representing the new beginnings Capricorn is capable of.
Duality:
Duality in Western Astrology is much like Yin/Yang energy in the Eastern Tradition. The idea of astrological or numerical opposites came out of the Pythagorean School of Ancient Greece. Capricorn energy is receptive feminine energy. You are willing to wait and do your research, carefully watching the happenings around you. Then, after careful consideration and being receptive to input, you make your decisions.
Polarity:
This is the sign that is opposite the Zodiac Wheel from homey Cancer. Where Capricorn prefers the public life (although they keep much hidden) homey Cancer may well be willing to be the supportive back-up so you can pursue your public life goals!
Cardinal/Mutable/Fixed:
A Sign is either Cardinal, Mutable or Fixed. Capricorns are a cardinal sign. Reserved and patient, you prefer to keep your inner self to yourself, sharing it with very few. You seek security, and with your innate traits of discipline, determination and acquisitiveness (in a good way); you rarely fall short of your goals.
Dominant Keywords:
In our modern politically correct society the keywords "I Use" may be a little uncomfortable to hear. Don't let it bother you. There's nothing wrong with using appropriately. It's abusing that crosses the line. When you go to the Park, you are "using" it. When you wear a shirt, you are "using" it. When you have a thought you are "using" your brain. So go ahead and USE away (with appropriate moral behavior), normally when you do you make it better for everyone.
Most Likeable Trait:
You are rock-solid steady. Whether as the sea-goat of ancient legend or as the modern goat you are someone everyone knows they can depend on. You are prepared for just about every situation because you listen. You're quick to seize the appropriate opportunity, and your steadying influence normally makes it better for everyone.
Lucky Day:
Go ahead…sleep in on Saturday if that's what you feel like doing because Saturday is your lucky day (sleep on a lucky day is said to be more beneficial). With Saturday as your lucky day, the sky's the limit! Enjoy your Saturdays steady Capricorn.
Danger:
Because of your natural reserve and perchance for keeping your personal life personal, you may make people suspicious. This could deepen into hidden grudges and resentments from people because they don't understand you. The wise Capricorn should always keep it in the back of their mind that secrets from the past can and will be used against you.
Cities and Countries:
Stable Capricorn is a good traveler, enjoying opportunities to meet new people and have new experiences. Visits to Oxford, Boston, Brussels, Chicago or Montreal may be the quick get-away Capricorn needs to rejuvenate. For a long term vacation consider countries such as Mexico, Bulgaria, India and ancient Afghanistan.
Element:
Practical and down to earth, that's exactly what you are, an Earth sign. This is why it is so easy for you to stand strong. As a four legged animal your sign's animal is strongly connected to the earth, whether in a pasture or field by the barn; or as a wild mountain goat scaling the heights with agility and grace. You are in your element moving on top of and among the solid stone of the earth.
Metal:
Lead is the metal connected to Capricorn. Vilified for its dangerous and harmful properties to humans if ingested in recent years, it is still useful in myriad ways for industrial purposes. You may not want your water pipes made with lead, but it would be difficult to solder without this essential metal.
Magical Birthstone Stone:

Your magical birth stone is the Garnet. Blessed with the energy to attract the esteem of others, true love, and popularity; it is the perfect stone for the outward focused Capricorn.
Stones of Power:
For working with your personal power stones, try diamond, quartz, black obsidian, onyx, and peridot. Whether you choose to wear them to absorb their power, or learn about their properties to incorporate their lessons into your life,
these stones are stones that can help you attune your natural energies.
Special Color:
The colors of the earth itself, dark green and brown, Capricorns with an important meeting or wanting to make a good impression should look to these colors for their clothing choice.
Flowers:
Although to most it doesn't seem like a special treat, Capricorns are most charmed by the simple yet lovely flowers of carnation and ivy.
Trees:
Your strength is displayed here by Capricorn's alliance with the mighty Pine, Elm and Poplar trees. Pine, long known by the lumber industry to be a quick grower that is easily worked, represents your regenerative powers.
Animals:
Capricorn rules the beasts of the earth with hoofs that are cloven. (Christianity has given this a negative connotation with the cloven hoof allegory with Satan.) Yet, the cloven hoofed animal is a very important part of our culture even today. (Goat's milk sustains many young children, pork is a mainstay of many diets.)
Myths and Legends:
To learn more about the legends surrounding the Goat, there's always the childhood story of Three Billy Goats Gruff. Looking at the legends surrounding such figures as Chronos, Vesta, and Pan will help you learn more about the Capricorn within.
Famous People:
This is a sign that there's never a problem finding famous people in because of the Capricorn perchance for public life. These individuals give you an idea of the wide range of Capricorn creativity and success this sign can achieve.
Muhammad Ali – Benjamin Franklin – Howard Hughes – Paul Revere – Martin Luther King, Jr. – Joan of Arc – Elvis Presley – Joan Baez – Isaac Asimov
Planet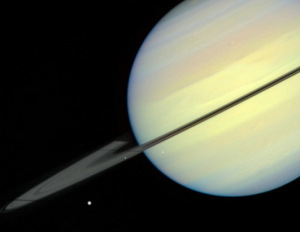 Saturn It wasn't until recent history that Saturn was surpassed as the planet marking the outer rim from the Sun in our solar system. It was in the 18th Century that the further planets were found. Until that time Saturn was believed to represent the furthest reaches of our solar system.
Saturn was named for Saturnus the astral god of the Romans. Saturnus' role as a god in the Roman pantheon is solidly earth-based. It is believed that Saturnus was, most scholars believe, an agricultural deity before taking his place among the stars. Saturn, in its most basic form, represents the father-figure. Saturn speaks directly to your personal capabilities in the areas of discipline, responsibility and maintaining personal focus.
Saturn represents the "inner-voice" and your connection to it. Saturn speaks specifically of destiny and fate. Studying Saturn and it's affects on your sign may help you prepare for the vagaries of fate. Remember that forewarned is forearmed and by studying this planet's energy in your chart you can find a way to be able to prepare for good and bad times ahead. Saturn represents the place authority plays in your life and how you react to it. Too much Saturn energy should be avoided because it can make you overly aggressive and ambitious in an unbalanced way. Ambition is not a bad trait when tempered with humanity.
Saturn's energy reminds us to connect with the inner voice. The voice within that should never be ignored, for to do so is at your own peril. If you find yourself getting stuck in uncomfortable situations, look to Saturn to help you reconnect with the voice within that always has your best interests at heart because it is your inner connection with yourself and the universe as a whole that will answer.
Saturn reminds us through his strong connection that we truly are all star stuff. Even in his transformation from a God of sowing seed to a God of the skies he shows us we should reach for our higher selves.
House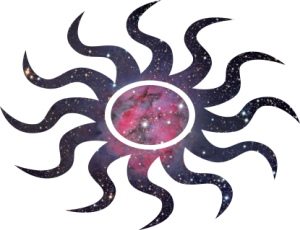 The Tenth House: Career
The Tenth House is ruled by the planet Saturn and the sign of the Goat – Capricorn. This house rules our work lives and can give us much information on an appropriate career. Your social aspirations (should you have any) are indicated here as well. Remember that it is okay to desire to achieve, as long as your actions to obtain that achievement are honorable! This House speaks to that aspect of our personalities directly.
Ruling over our aspirations and ambitions in the world of employment, this House can help us understand what role our career truly plays in our lives. Are we making it too important and ignoring those closest to us, or on the other end of the spectrum, are we being shiftless and lackluster in our work performance such that we are soon to be dismissed? Here in the Tenth House is where to look for the answer. Don't think you're going to be the wallflower never invited into the boardroom because there are no planets in your Tenth House. If this House sits empty in your Natal Charts, be sure to look at Saturn and Goat to help understand your motivations regarding your social and career ambitions.