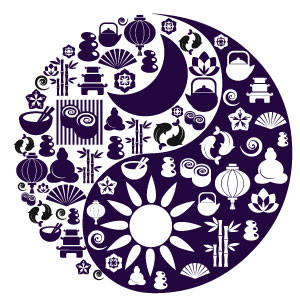 There is a reason why advertisers spend literally billions of dollars every year trying to convince you that their mass produced item (food, shampoo, chairs or whatever) is "just as good as home-made." Phrases like "hand-made," and "crafted by hand," indicate a certain amount of craftsmanship and care going into the production of the product.
For years my Mother made everything. It seemed like the weeks between Thanksgiving and Christmas were an endless revolving cycle of fabric and crafts and cooking and fun. Yes, we even had the year we strung popcorn and cranberries for garland on the tree. There was always something special, hand-made just for you under the tree from Mom. A lot of times it was out of fiscal necessity to be inventive and make it yourself for gifts in our household as a kid growing up, but we were also taught that a gift, made by hand, specially designed for you, in your color, and with you in mind were the best gifts of all. One year I got nothing but Barbie Doll clothes and some socks for myself. But, the wardrobe my Barbie Doll had was the envy of everyone on Auburn Street for months. There were knits, sequins, beads, jewels, a "Jackie-O" skirt and jacket – along with appropriate hat. I was thrilled with the tiny outfits far more than I would have been with outfits for me!
It is a very special way of saying I love you when you put your personal energy into making a gift. Whether you crochet an afghan, make a candle, or bake a birthday cake, by imbuing the gift with your personal touches you are essentially showing the person that they are worthy of your time and effort. Sometimes the person we need to show they are worthy of time and effort is ourselves. Enjoy these free Spiritual Recipes and enjoy giving of yourself to others.
It's a busy world today with a lot going on. Between PDA's, wireless networking, wireless photo phones, and digital technology, we are literally bombarded moment by moment with a plethora of information on which we have to make choices. For a lot of people this information overload creates a feeling of imbalance and insecurity.
This section of our website is devoted to offering some suggestions for making that special gift by hand for that special someone or spoiling yourself with a special treat with Spiritual Recipes. Growing up in the 60's and 70's the big things were beer and egg for your hair. I remember my step-sister washing my hair with egg, and rinsing it with beer and then several water rinses to hopefully improve the shine on Prom Night.
These Spiritual Recipes and craft instructions are presented for your personal use and information. While I've tried most of these in one way or another over the years, the lawyer says I gotta say: Concierge Psychic Service and Black Rose Spiritual Center, Inc. present this information for adult use only and make no representations as to their effectiveness or safety. For those with allergies or sensitivities it is best to consult your allergist, dermatologist or physician before using these homemade Spiritual Recipes. Just like when coloring your hair with a new product, always test home made items on a small area of skin. Further, when using them to give a gift it is helpful to the recipient to know what ingredients are in the item(s) of Spiritual Recipes. If you are unfamiliar with an item called for in the Spiritual Recipes (these are all modern recipes and not historical, by the way) ask at your local craft store or pharmacy. Nine times out of ten they'll either have what you need or be able to tell you where to go to look for it. Besides, it's a great place to get new ideas!
Mom always used to say that everything she made was held together with love because every bit of her effort that she put it to it was saying that she cared. Whether it was root beer that blew up all over the basement, or pressed ham that turned out absolutely delicious, we were taught that the best things are homemade. So pass on Mom's gift of holding things together with the love instilled into them while you make them. Whether gifts for family, friends or yourself, these simple and easy Spiritual Recipes are sure to have everyone thinking you are the "Queen of Creativity" of your block!
Fun and Exciting Information Sections

| | | | |
| --- | --- | --- | --- |
| | | | |
| | | | |
| | | | |