Learn about the readings offered by Dr. Nikki.Com
We are Dedicated to ensuring that your reading experience will not only give answers to your questions, but help you to more appropriately chart your course through life.
Whether your questions are about love, romance, money, family, spirituality, finding yourself, a crossing over or whatever else is on your mind,we're here to help you!
Our Readings "Branch" is where clients receive the best of customer service and care! Readings are done by Dr. Nikki who has over 40 years experience giving readings.  She has helped literally thousands of people effect positive change in their lives.
It is our philosophy that the customer is what our service is all about.  We are here to help you as you walk your path through life.
In order to ensure you receive the absolute best service we can provide we have developed two different services for you to choose from.
In our biggest seller, the Chat Readings Branch, we have a variety of reading lengths to choose from. Please note that we have a specified purchasing process for these readings.
Please visit our Chat Branch to learn more about ordering a reading over chat.
E-mail Readings are a quick and easy way to get a simple question or two answered!
Please visit our E-Mail Readings Branch to learn more about how to make this easy way of putting any of Dr Nikki's reading modalities to work for you!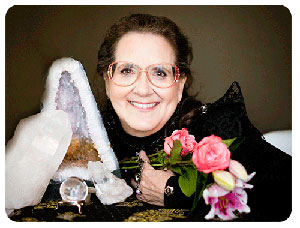 Dr. Nikki
Clairvoyant and Clairaudient
I have been doing readings professionally for over 40 years and have helped literally thousands of people.
Please read my About page to learn more about my gifts, abilities, training, education and experience.
Dr Nikki