Learn about the different Modalities (methods) available for readings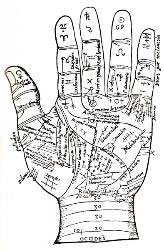 To me modalities are the various methods and styles of readings that can be provided. I have used all these different modalities (or types) over the years in my reading practices. Please click on each modality to learn more about it. If it is listed here, I'm perfectly comfortable providing the reading to you in that way.
So if Tarot Cards make you nervous, well there really are Angel Cards that can be used. Norse? I have the Runes and know how to read them. Into Crystals? I can do that too. The "modality" represents the main conduit or connection I use with you for the reading. Try looking at the various ones and see what is available and what appeals to you. All modalities can be applied to any of our reading services ( e-mail and chat).
All of the Modalities offered are listed on this page below with in depth detail.
Our site offers in depth sections on several of the more popular methods.
Simply click on a subject of your choice to view.
Modalities available for readings
Clairvoyant, Medium, and Clairaudient
Clairvoyant,  Medium, and  Clairaudient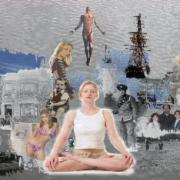 These are probably the most difficult of the modalities to describe. If you think we're going to be able to tell you that you're sitting on a white leather loveseat wearing your favorite fuzzy slippers, jeans and a t-shirt while you surf the net; you've come to the wrong place. However, if you are looking for a clairvoyant reading that does have "the supposed power to see objects or events that cannot be perceived by the senses" (American Heritage Dictionary) then you've come to the right place!
The Oracle at Delphi was considered to receive the messages from the Gods as a Medium. (Modern science now believes the Oracle's talking in tongues and riddles may have had more to do with the noxious vapors emanating from the cleft in the ground in her cave. However, it should be noted that science is again changing its attitude about the Delphic Oracle. She has been viewed as a pawn of priests, babbling nonsense from delirium induced by the natural gasses emanating from the crevice in her sanctuary. However, it is just now being proposed that the Oracle was a person of strength and intuition – no matter where that intuition has emanated from.) Throughout history there has been a litany of seers. There is an old wives' tale that children born with a caul (flap of skin over their face) were thought to be able to see beyond the veil. Shakespeare alludes to the Seer's skill in his famous line "Beware the Ides of March." Shaman, Medicine Men, Priestess, Goodwives and more have displayed this skill.
Dr. Nikki is a gifted clairvoyant with over 40 years experience. As a reading modality, a clairvoyant reading is normally more like a conversation. There is rarely a time when there isn't a message. However, there are times when understanding the message is more of a challenge. These readings are more "free-flowing" in nature. Many of the messages come through in things like songs, smells or other sensory input that needs to be translated (or sometimes delivered directly). Sometimes the message is so personal that only you will understand the meaning. Dr. Nikki uses what she calls a "soft walk" method which allows her to help you realize the answers that you had inside yourself all along. As a medium she is able to conduct readings for crossing over questions.
Clairvoyant readings are our most popular. Whether you are wondering about that career move or the new guy/gal you met last week, you can be sure that you will receive 100% of my focus and attention while performing your Clairvoyant reading.
Date Projections
Date Projections

Take the power that rulers and leaders throughout time have used and put it to work for you! Babylonian Nobles would consult their house Astrologer as to the best day to plant, start a new project or building, make a pact or treaty, when best to travel, attack in battle and a myriad of other questions. Many ancient religious rites are centered on not only adulation of the deity but also supplication for information or assistance. From the Babylonians to the Reagan White House, Astrologers, Magus and Readers have been a part of the fabric of the lives of those in power. From Ancient Greek playwrights to modern celebrities the rich and famous have known that consulting the services of a professional soothsayer, reader, oracle or the like so that their powers can lend a big hand to the success of an endeavor.
Take, for example, Magus John Dee. John Dee was able to survive the tumultuous years between the death of King Henry VIII and the ascension to the throne of Elizabeth I, an era when many lost their heads. He was imprisoned by Bloody Mary for a time, but upon Elizabeth's ascension he was again welcomed at Court. Not only was Master Dee welcome at Elizabeth's court he was intricately woven into the fabric of court life. Referred to by many as the first true Hermetic magus in Renaissance England, Dee became essential to Elizabeth. Dee was a collector of knowledge. Not only astute in Court life and intrigue, Dee was a master of many arts, but most of all a seeker of knowledge. However, Elizabeth utilized his knowledge of everything from astrology and astronomy to politics and geography. A true Magus of his age, Dee was a counselor to one of the most influential rulers of the Rennaisance.
If you are looking for some help as to when to begin a new endeavor, set a wedding date, a time for vacation, or any other project or new beginning, please let us be *your* John Dee. We'll ask some specific questions as to what it is you are looking for (sorry, due to the normally unique nature of most requests there isn't an auto-form for this type of reading). We'll need a general idea of when you would like to start, what it is you are starting, and any additional information on the enterprise or project you are asking about you would care to share with us. (We can do it "cold" – i.e. without any information, but you won't receive near as clear, correct, and appropriate an answer.)
As a modality, we normally do Date Projections via e-mail. If you would like a verbal interpretation of your date projections that can be done; however you would be asked to give both the "by minute reading" donation and the Date Projections donation. We have found that clients' best use the Date Projections Analysis from a written (e-mail) document which you can print out and keep close to hand.
To Order a Date Projection:
Rune Stone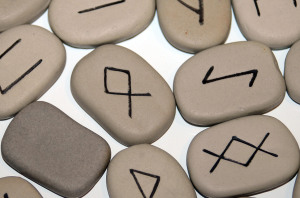 Rune stones are rooted in Norse culture. It was to the Norse that their Father God, Odin, presented the Runes after hanging suspended from the Tree of Knowledge for nine days. Runes have always held power. It was the power of the writing of the runes that gave strength and power to agreements made. Each Rune not only represented a sound or letter, it also carried a power or force with it. Pacts sealed with the writings of the Rune were believed to be doubly bound.
We use stones upon which each of the Elder Futhark symbols are carved. What we use as "Rune Stones" for a modality are rather a misnomer. As a bit of a history lesson, Rune Stones do exist in a truer, more accurate form. They were literally exactly what the name implies, but instead of just a single Rune on a stone, they were normally erected to denote a specific occurrence or happening, the event carefully spelled in the stone in Runes. They were also used to signify boundaries, seal agreements and contracts, and, true to the Viking nature, a bit of personal grandeur. When a pact was written in the Runes it was believed to have the weight of the Gods behind it because it was from Odin that the Runes came and many Runes are named after members of the Norse Pantheon.
In our readings, the Runes help guide us to through the reading as we answer your questions and discuss your particular issues. We may do a formal spread (where there is a specific meaning in regard to where the Rune lays in a spread), or we may do a free-form. A "free-form" is where we have the Runes in a pouch and essentially work them with our hands while we talk with you. As specific questions or issues arise during the reading we will pull either one or numerous Runes from the bag depending on the situation. This also facilitates us being able to feel the power in the Runes directly without preconceived notions or desires on our part, allowing for a more honest, correct and true reading.
Remember that the Runes were developed by the Vikings, a culture that has been largely misunderstood until fairly recently. Although definitely a warrior culture, they didn't wear horned helmets and sing "spear and magic helmet" ala Bugs Bunny cartoons and bad Victorian era woodcuts. They did have a culture that spanned the northern Atlantic rim and was rich in art, history, poetry, writing, politics and more. They were an industrious people with strong family ties, deep social and spiritual beliefs, and artist of excellent skill. Well, yeah, they were pretty good with those sword and boat things too…but everybody knows about that stuff. It speaks highly of the Viking character that one of their most notable achievements, a written language that can still be read and understood today, they ascribe to the Highest in their Pantheon of Gods. For the Vikings the Runes were always in some way more than just figures carved in stone. They held power. They held individual meaning. Each Rune is unique as is each Rune's individual message.
NOTE: We find Rune Stone readings to be exceedingly helpful in regard to questions about competition, work issues and family issues from outside of the household.
To Order a Rune Stone Reading:
Numerology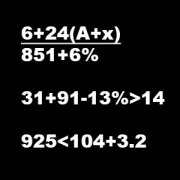 Many ascribe the study of Numerology in its archetypical form to Pythagoras of Samos. (Yes, *that* Pythagoras…the one that drove you nuts in math class!) Although still argued by historians, it is believed Pythagoras lived from somewhere between 569 BC to 475 BC. Pythagoras was a great philosopher and believed that everything could be explained through mathematical properties. He formed his own school, the "Semicircle of Pythagoras," which lasted for centuries after his death. He formed a school on the Isle of Crotone (Croton) which sought the truth in the numbers. There were two classes of members for the school. The Mathematikoi were the truly devote who essentially lived ascribing to vows of poverty. Personally taught by Pythagoras they consisted of his inner circle and lived by very strict rules and beliefs. Less strict in their observances were the Akousmatics who could own property, eat meat, and only made a daily trip to commune with the Society rather than living on the grounds. Both men and women were members of the society at the Matematikoi and Akousmatics levels. With the following being the basic tenants of Pythagoras' school it is easy to see why many ascribe the beginnings of Numerology to him.
That at its deepest level, reality is mathematical in nature
That philosophy can be used for spiritual purification
That the soul can rise to union with the divine
That certain symbols have a mystical significance
That all members of the order should observe strict loyalty and secrecy
However, one must look deeper into Pythagoras' history to realize that many of his tenants had been developed and influenced by time he spent with Eastern Mediterranean cultures. Although we owe Pythagoras much in both philosophy and mathematics, we must look deeper into the past to find the roots of numerology. Some say that the astronomers of Babylon were the first to assign mystical powers to numbers. Others say the Chinese created magic with their abacas that was carried across the trade routes in ancient times. Whether from the Babylonian civilization, cultures resting in the cradle of civilization, eastern civilizations, or a combination of them all; it was Pythagoras who created a cohesive understanding in his school of numbers.
Numerology can be used in a variety of ways. Like Runes, numbers are symbols. A representation of an abstract thought. The symbols have meaning not only in their abstract representation, but also through the process of the equations that can be calculated using the symbols. Numerology shows up in many disciplines in various forms, crossing continents and ages while holding its basic truths.
Some of the ways we use Numerology in readings is to do a Name designation wherein the letters in your name are assigned specific numbers, and then calculations are made with those numbers to get a specific single digit number for you. The same type of calculation done with your birth date can give another single digit number that looks at different aspects. Finally, numbers can actually be used in much the same way as Runes or Tarot. We may do a formal spread (where there is a specific meaning in regard to where the Number tile lays in a spread), or we may do a free-form. A "free-form" is where we have the number tiles in a pouch and essentially work them with our hands while we talk with you. As specific questions or issues arise during the reading we will pull either one or numerous Number tiles from the bag depending on the situation. This also facilitates us being able to feel the power in the numbers directly without preconceived notions about the question or questioner.
As a reading modality we normally tailor the use of the art of numerology to the question. Best used for questions regarding money, one's relation to the wider universe, and learning one's most internal truths, Numerology can provide answers for you. We have found over the years that people who use numbers a lot in their daily lives (accountants, bookkeepers, sawyers, engineers, architects) seem to get more from Numerology than those that hated math class.
To order a Numerology Reading:
Tarot/Cartomancy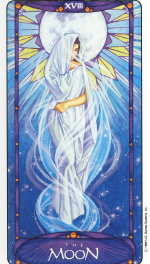 Ascribed to much…mystical messages from the ancient Egyptians; codes that would cross time and space; the stock and trade of gypsies; the the tool of the scam artist and liar. Associated with witches for dark and mysterious use, capable of holding spells and power to use against others, Tarot has been "blessed and cursed" with it all.
The truth is, the Tarot deck itself originated in the Renaissance in Italy. The oldest existing deck dates to the early 1400s. They weren't created by the Rom in their trek out of Eastern Europe.
They weren't designed and passed down through secret religious societies from before the time of Christ. They were designed as a deck of cards to play a card game similar to bridge by the nobility.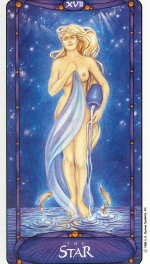 Try to imagine life in the 1400s. Leonardo hadn't even been born yet.
The Italian nobility would live in towns and cities to conduct business and engage in Machiavellian games and power struggles. When heat brought disease and discomfort many retired to their summer houses, much like the English gentry. These would turn in to revolving parties and entertainments.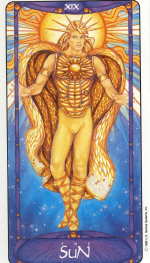 No race cars, no streets (unless you count the mostly mud tracks outside of the few cobble stone cities and remaining Roman roads), Europe was emerging from a time called the Dark Ages into the sparkle and light of the Renaissance. It was over cards that we now associate as Tarot that the 15th and 16th Century Italian nobility talked, chatted, wheeled and dealed within the machinations of their Class.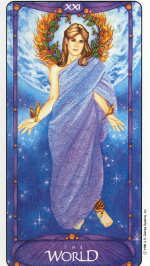 Some historians report that for a time there was quite a competition between the individual houses as to whom had the most beautiful deck of cards. Initially, totally, the cards were intended to play an engaging and entertaining game requiring skills not unlike poker players today. (You really don't think they didn't gamble on their card games, do you?) In fact, the earliest forerunner of the word Tarot doesn't show up in the vernacular until over 150 years after documentary evidence of the first playing decks of cards. Tarot initially appears as a noun, the name of a card game.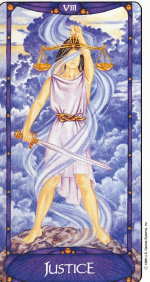 The components of the decks have changed over the years. Today a quick visit to www.usgamesinc.com will show you a wide range of decks that are available. They come in all shapes and sizes, belief systems, specific question genres, teach yourself or give a gift. The cards we use on our site for examples are the Art Nouveau Tart Deck. The choice was more of an artistic one than that of subscribing or promoting any particular Tarot deck.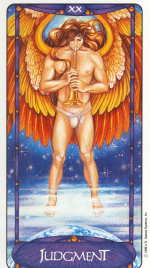 Over the years, through the Renaissance, Roccoco and Baroque periods, the Tarot mutated from a strict device for palor entertainments to a holder of messages and images. During the Renaissance symbolism was king. Color, flower, animal, mountain, left, right, up, down, square, soft, harsh; all had meanings understood by most in the noble class. Allegorical communication was key. Numerous portraiture studies of the time give good examples of the hidden messages within paintings of the period.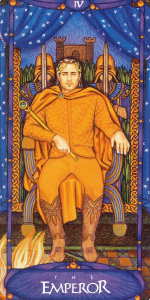 In the early part of the 1900's what has become to be considered the "standard" Tarot deck, "Rider Waite" was developed. This is the deck most people are familiar with and its artwork has become the "standard" for the symbolism of the card. Although Hebrew associations weren't made until the late 1700s as it was considerably earlier that the Tarot started to move into the shadowy realms of self-knowledge and prediction. The tarot deck had transposed from the original carte da tarocco to tarocchi in approximately a century. One of the earliest written associations of Tarot with witchcraft is 1589, but that assumption is tenuous. It really wasn't until the 18th century that the Tarot took on its magic and divinatory allure.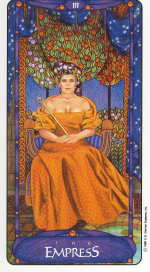 Do they really work? Cartomancy in general works. Whether you are using a deck of standard playing cards, the Visconti-Sforza-Pierpont Morgan Tarocchi deck which is a facsimile of a nearly complete set of cards from the 15th Century. (Four cards have been recreated to fill in the deck.) Tarot is Tarot! Somewhere between the 15th and the late 19th early 20th Century the symbology of the cards changed. The Catholic Church even had a hand in their change and developing demanding the Pope and Popess be replaced by less offensive figures, thus we are presented with the Priest and Priestess.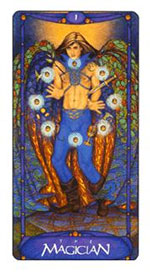 Today Tarot is simply based on Jungian philosophy of Archetypes. There are certain essential steps that we all go through in this life. For example, in order to be alive, we have all shared the experience of being born. In order to be sentient, we have all a shared experience in that time when we become self-aware. As the 20th and, now, 21st Centuries have added their influence to the Tarot they are an amazing tool for introspection, choices and who we are, where we're going, and, sometimes, how best to make that happen for ourselves.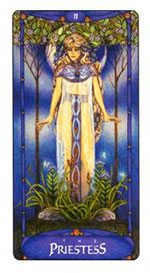 Our website uses the Art Nouveau Tarot Deck for illustration. We choose this deck more for the eye appeal than for adherence to that specific deck's symbology. Here at the center we have a wide range of Cartomancy Decks running from the Sfroza to the Art Nouveau. We have celtic decks, unicorn decks, Egyptian, Norse, and many more. Some decks are based on movies or stories (Lord of the Ring, The Crow), while others are based on belief systems (Angel Deck and Mother Earth Peace). If you have a specific deck you would like us to use as we conduct reading please ask.
DrNikki.Com offers the Tarot/Cartomancy modality by:
Totem
Totem Readings Index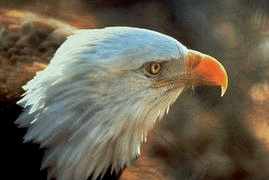 The Totem Spread is an excellent tool for self-introspection and maybe a good peak at how we see life and deal with it as well. Not intended to be a question answering spread, the Totem Spread is designed to help you align your outer self with your inner self. It also is helpful to know who the totem animals are that appear in your spread. If you start seeing a lot of a certain type of bird or animal it could well be a message that you shouldn't ignore.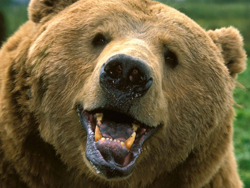 Totem spreads should only be done very rarely. This spread is especially good for personal grounding and reconnection, self-introspection, and when working towards achieving your higher self. Normally it is recommended that you only have a Totem Spread if you have just experienced major change (move, career change, divorce, etc.). Not to be taken lightly, a Totem
spread can tell us much about who we are, what we truly want, and the direction in which we are going.
As part of our spirituality profile, we offer three different reading modalities for you to choose from:
Celtic Animal Totem Spread
AmerIndian Animal Totem Spread
Runes Life Spread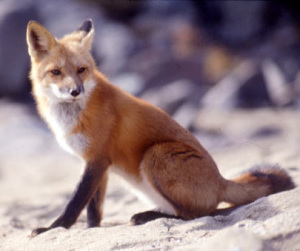 Since we are embarking on a new endeavor and essentially a whole new life, we have done Totem Spreads as part of our Spirituality Profiles so you can not only learn more about who we are, but also see what the reports looks like.
Crystal
Crystal
STONES OF THE EARTH
(Crystals -Precious Gems – Semi-precious stones)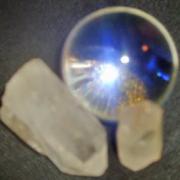 We combine these three categories into one section — stones of the earth. Crystals as a divinatory device is an ancient practice, with maybe water and casting of bones being the only ones with an older tradition. Stones of various quality and type have been used as healing devices, energy sources, and scrying devices such as crystal balls. We see precious stones decorating the ears, necks, fingers, arms, bellies, and toes of the ancients in such things as the wall murals of ancient Roman villas, in statues from ancient Asian sites to South American mummies. Man has long equated himself with the bounties of the earth by possessing the most precious of Gia's stones.
Many cultures celebrate the beauty of stones in both natural and polished forms. Byzantine art shows that cultures love affair with the Pearl. Although based more on infatuation with the oyster's bounty and the richness it indicated, since ancient times the pearl has been considered to be a "negativity sponge," absorbing many of those not so nice emotions. The Hebrews believed that amethyst could be used as a portal to see beyond the veil through dreams and visions. Sapphires, in their deep blue depths and association to it's fellow element of air, were thought to hold the secrets to achieving our higher being – governing such things as love, humanity, wisdom, and honor. Onyx was thought to help ground and protect. Familiar to most is the simple clear quartz. Long thought to have cleansing powers with its clear appearance, clear quartz is used in cleansings, healings, and motivating.
Each stone, through its color, texture and history contains a message that has been handed down through the ages. Although different cultures may ascribe different meanings to individual stones, the fact that the stones have meaning themselves is the main message here. Take Jade for instance. Jade has been revered by the Orient for millennia. The Aztec also used jadeite. Egyptian healers highly prized jade as a medicinal remedy. Each culture, ascribed power to the stone, although each interpreted that power through their own experience. Burial sites from around the world contain items made from some form of jade. From the most personal "death mask" of the Aztecs, to Armor for an ancient Oriental Ruler, to the most delicate of carved grape shaped-earrings for a rich matron of Rome; Jade is one example of how the understanding that there is power in a stone spans the global, traces back into the dimmest memories of our history, and is still as vibrant and helpful in their message today as they were to the ancients.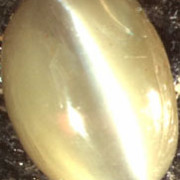 The stones offer a wide range of reading styles and practices. They can be tossed across separate placement boards which when the placement is taken in combination with the meaning of the stone itself the message is found. We may do a formal spread (as described), or we may do a free-form. A "free-form" is where we have the stones in a pouch and essentially work them with our hands while we talk with you. As specific questions or issues arise during the reading we will pull either one or numerous stones from the bag depending on the situation. This also facilitates us being able to feel the power in the stones directly without preconceived conceptions as to what the answer to your question may be. In our readings, we use the following stones:
Diamond – Emerald – Pearl – Sapphire – Jade – Unakite – Clear Quartz – Blue Lace Agate – Snowflake Obsidian – Citrine – Amethyst – Gold Tiger Eye – Red Jasper – Moonstone – Rose Quartz – Aventurine – Hematite – Snow Quartz
We have found that the stones are exceptionally helpful in matters of health (both physical, spiritual and emotional), inner knowledge and knowing. For those who's questions are directed at the basics of life the stones are also a good place to turn. Those who have always been intrigued with jewelry and gemology normally get maximum benefit out of this type of reading.
To Order a Reading:
Pendulum
Pendulum Reading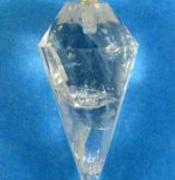 Dowsing is an ancient art that has been hypothesized to be as old as 6,000 years or more. Some experts believe that the Tassili Caves in Africa have a representation of an individual dowsing because the figure holds a stick which appears to be in what dowsers refer to as the "search position."
Throughout the ages whether in whispers on the fringe or in full ceremonies in front of thousands dowsers have performed their art. Most of us are familiar with dowsers who search for water. In many parts of the country a dowser or "water witch" (another name for a female who performs dowsing) are employed to find the best place to sink a well, build a pond, etc. However, with proper study and application, the same theories used for water dowsing can be used for self-introspection, knowledge (remember that water is one of the four elements), and some cultures believe that the patterns the pendulum draws in the sand or that dowsing rods draw in the air creates a message of its own.
As with many of my modalities, at one time or another dowsing has been used around the globe. Whether a friend of your father who grabs a couple of old wire coat-hangers or in scientific research for following water lines beneath the Nasca Plains; dowsing is alive and well today. In fact, there are a wide variety of organizations dedicated just to the art of Dowsing (mostly focusing on water dowsing).
As a reading modality, depending on your preference and the question you are asking, I will use a free form pendulum over a pre-designed answer code template as I conduct the reading with you. Another form of pendulum reading is to read the designs drawn by the movement of the pendulum in sand. To use this as a modality I begin the swing of the pendulum at the beginning of the reading and interpret the message in the patterns drawn. I may swing the pendulum numerous times after "clearing the sand" during your reading. Such things as spacing in the patterns drawn, the shape and form of the pattern itself, and the overall feel of
the pattern have meanings to be ascertained.
As they point to the inner self, I recommend pendulum readings when you have to make a difficult personal decision or are looking to return balance and harmony to your existence.
To Order a Reading:
Spiritual Dream Analysis
Spiritual  Dream  Analysis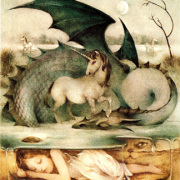 Many times messages come to us from dreams. It is in dream state when our mind works through the clutter and flutter of our daily lives. It is in dream state that we are said to be in our most receptive mode. Dreams can tell us much about ourselves, our lives, our friends, families, and our interactions with them and more.
Since man has been able to express himself in pictures or words, the knowledge received in dream state was believed to be important and come from powers above the individual themselves. The spirit world in some cultures was referred to as the "place beyond dreams." Dream interpreters have been a fabric of spiritual enlightenment throughout the ages. Aboriginal Austrailians speak of the "dream time." High Priestesses and Priests were taught the language of the dreams. In some cultures not only the waking words of a Ruler were recorded, but his dreams as well.
Dreams are a way of us communicating with our inner self. Dreams allow us to tap in to much of our unused brain. Spirit Workers in some tribal cultures would "sleep on" an issue or problem in order to obtain the wisdom in dreams. Dreams can be presentient (telling of things to come), they can be "garbage dump" (where the brain has a great time washing away the noise and clutter of each day), they can contain a message for you or for one you love, or they could be trying to show you the road ahead.
Our focus on dream analysis is a spiritual interpretation of your dreams. Normally a Dream Analysis is provided via e-mail or during a telephone reading, however it is not used specifically as a reading modality. If you would like a verbal interpretation of your Dream Analysis please we are available by telephone. However, we recommend a written analysis. We have found that our clients best use the Dream Analysis from a written (e-mail) document which can be printed out, studied and referred to at your leisure. It should be noted that if you just want to know what a quick dream association or message may be, the phone call Analysis may be the better choice.
To Order a Reading:
Birth Date Analysis
Birth Date Analysis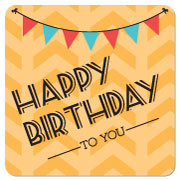 When many people see "Birth Date Analysis" their thoughts are normally turned to Astrology or Numerology. But there is so much more meaning in the day you were born. Yes, Astrology can tell you a lot about the stars in the sky and the relationships between where you were born and where the stars and planets were positioned at that time. Numerology tells you a lot by doing a few different calculations on either your birth date or birth name. In some ancient cultures a child was not considered truly alive or adopted until the father gave the child a name.
There is power in the stars and power in the numbers, but there are other analyses that can be used to help connect with your inner self. The circle of life encompasses us all in many ways. In the birth analysis we do a quick look at your astrology and numerology (they are not part of the analyses, but they are a method to ensure that we don't just restate the same over again) as those aspects do carry into who you are. The meat of the analysis is from sources and associations other than those of Astrology and Numerology. By understanding the Birth Date Analysis we can help to incorporate our outer self and inner self into a cohesive whole to present to life.
Birth Analysis is determined by a number of factors. Were you born in a hospital? At home? Water birth? Natural? C-Section? How you entered the world (as opposed to when) can say much about you. Was the area you were born in mountainous? Flat land? Near the ocean or a large lake? Were you born in Spring, Summer, Winter, Fall? The answers to all these questions do have meaning and value that stay with you throughout your life. We also look at various associations to your birth date including animal totems, associated omens, lucky numbers and more. Your Astrological Chart will tell you that you are a Taurus. Your Numerology may tell you that your life number is a 7 and your destiny number is a 3. Your Birth Analysis Chart will tell you not only what stone and flower are in your birth month/day, but many other associations, symbolisms and characteristics as well.
Your Birth Analysis will not only help you connect closer with your inner self, but it will also give you a tool-box to be able to reconnect again and again. Much like other analyses the Birth Analysis will say different things to you at different times. The words on the paper or computer screen won't change, but you, in your perceptions, through growth and advancement will change.
Normally a Birth Analysis is provided via e-mail and not used specifically as a reading modality. If you would like a verbal interpretation of your Birth Analysis that can be done; however you would be asked to give both the "by minute reading" donation and the Birth Analysis donation. We have found that clients best use the Birth Analysis from a written (e-mail) document which you can print out and keep close to hand to refer to as additional questions arise.
To order a Birth Analysis by Dr. Nikki
Scrying
Scrying Reading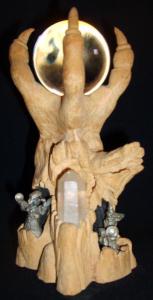 Believed by many to be the oldest of divinatory methods, Scrying is divination by the study of reflected surfaces. Across the globe, spanning cultures, ages and time, scrying has been used by man to try to look forward by focusing on going within.
In India ink is used as the reflective surface to study. In China, it is water. In many modern cultures it is a mirror. The Crystal Ball brings forth images of smoky centers showing glimpses of what might be.
Tolkien speaks of the knowledge of Scrying in his scene between Galadriel and Frodo at the Fountain in his Lord of the Rings Trilogy. Through the reflection of the water Frodo sees the great eye. The scene is filled with magic symbolism as both written by Tolkien and portrayed in the recent Hollywood film. However, it is the fact that Tolkien, an early-20th Century writer, is familiar enough with scrying to include it within the skills of the Lady Galadriel tells of its existence at that time. Throughout history we read of the oracles who consulted the waters, the wise priests who looked into their bowls, the sage old woman who would pour water onto a wooden plank and scry the puddles as they pooled. Some even say that some of the earth mother figures from as much as ten to twenty thousand years ago may indicate scrying as one figure appears to be staring into a bowl she is holding.
Scrying is an ancient art. In order to master it, one must master inner stillness. One must be able to let the mind float and wander as in meditation until it finds the inner stillness and settles there. From that inner stillness, through the mind's eye, a reflection in the water, ink, crystal ball, mirror, lake or loch is seen. Whatever the reflective medium, it is the mind's eye (and, some believe, the clairvoyant message) that sees the reflection of an image. It is the mind's eye that interprets that image in elation to your question. We will describe what we see.
It should be noted that Scrying should only be used for the most important of questions and the most detailed of readings. Scrying normally takes more time than standard readings because of the additional focus involved to get the mind's eye to project. Due to the nature of the reading, Scryings can only been done on a time-set scheduled basis. Scrying work is done only in in-person or telephonic readings.
I-Ching
I-Ching Reading
For those of you who find the older traditions of eastern philosophy and belief easier to understand and follow, we do work with the I Ching. With one of the longest written cultures known to man, the orient boasts the knowledge of the ages, one of which is the I Ching. For connecting with the energies (chie or chi) in a more positive and enlightening way this tool is truly for the dedicated seeker.
The first writings of the I Ching appear in the Shang Dynasty around 1070 BC. Through the millennia these simple designs comprised of lines and spaces with specific and definitive meanings have been bringing messages from all the factors that surround and influence us. More importantly they call us to focuson our inner self. I Ching readings are conducted much like other reading modalities, but the focus is on the Eastern Philosophy and the message within the cards. The I Ching is available today in a variety of forms. Here at DrNikki.Com we use an I Ching card deck.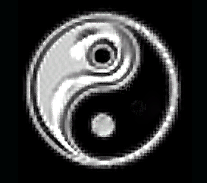 Much thought and meditation should go into a question that will be posed to the I Ching. First, make sure it is a question to which you truly want an answer. Second, your focus on the problem will help create and pinpoint the answers as we work together. Third, knowledge of the self, self-control, and inner peace and tranquility are hallmarks of the culture that brought us the I-Ching. Readings from this modality should be approached in the same manner. If you are feeling terribly scattered but want an I-Ching reading, it may be better to start with a Tarot reading to get you centered first. Then, once you have gotten closer to your center, move to the more personal and intense I-Ching.
I Ching can become very intensely personal and definitive very quickly. It is strongly recommended that only those who truly want to look within to create without should consult the I Ching.