Our
"

in-depth

"

natal chart for parents of a new baby – Kid Zone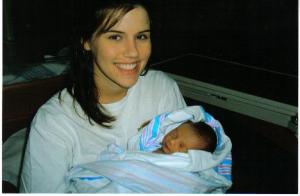 This report is geared specifically for new parents to get a good inner knowledge of the new arrival in the home entering the Kid Zone.
It has also been found to be helpful for parents of children, especially teenagers, to find ways to get through the "shut-off" switch most of our children can have.
Written with a light and compassionate hand these reports allow you an opportunity to see some of the trends, possibilities and potentials you should be looking for to help your new one have the strongest possible foundation in life. Including a wide range of detailed information including the Ascendant, Major Aspects, Balance of the Elements and Modalities, it speaks directly to the parent's using the Child's name throughout the interpretation.
A great tool for anyone entering  Kid Zone:  new mom and dad or, a great gift for that new Grandma or Grandpa you know is in to astrology! Specifically designed to help the parent understand the child, this Kid Zone report has also been helpful for adult children caring for a parent who has Alzheimer's Disease – by understanding some of the basic natures of those we care for we can help to understand them better and give them the best quality of life possible.
This Kid Zone report with an average of 40 pages of in depth insight into the new arrival is sure to be a cherished gift for years to come!!